Welcome to St. Francis of Assisi Anglican Church in Estes Park, Colorado.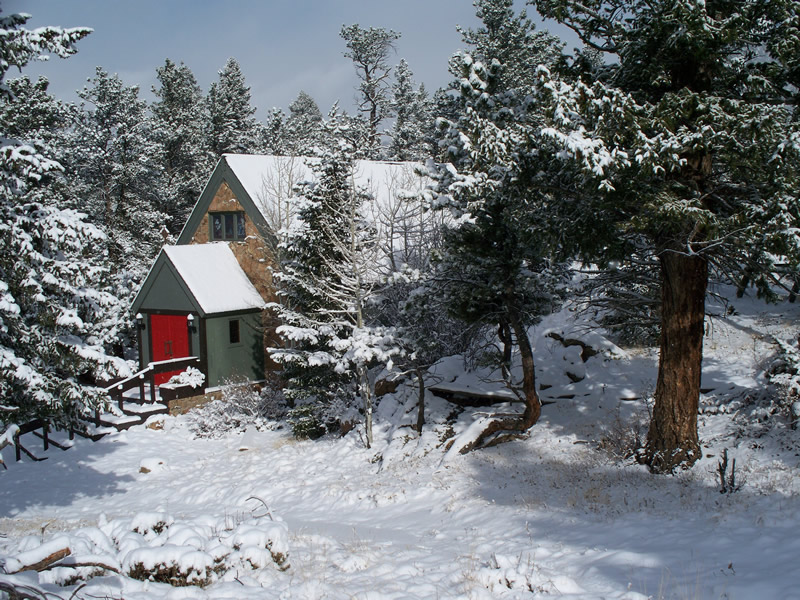 We're happy that you have found us and would like to share a bit about our St. Francis parish.  This past year has been a period of transition, challenge and hopefulness.  On October 26, 2019, Father Dennis Ryan was ordained to the priesthood by Bishop Owen R. Williams, Bishop Ordinary of the Diocese of the West, on behalf of Bishop Stephen D. Strawn, Bishop Ordinary of the Diocese of the Missouri Valley. Father Ryan was installed as the Priest-in-Charge and at that time Father Jonathan "Jack" Ford, Sr. stepped aside after over a year as the Interim Priest.  The parishioners at St. Francis will be forever grateful to Father Jack for serving our community's spiritual and pastoral needs.
During this exciting transition period, we have been working to reestablish the parish presence on both Facebook and through this newly recreated website. We are hoping to share our mission, worship practice, news thru these social media tools. Additionally, a St. Francis of Assisi email and voicemail has been created to facilitate easy communication. We can be reached via email at: saintfrancisestespark@gmail.com and by phone at 970-577-0601.
Along with the rest of the world, St. Francis has faced the crisis of the COVID-19 pandemic. Initially, live services were suspended in the church and replaced by recorded services. We were thrilled to be able to resume live services in the church by late May. And we are following all of the appropriate and recommended protocols – wearing masks, social distancing, and sanitizing after each service. We are hopeful with the news of the potential vaccines being developed, that our summer residents and Estes Park visitors will return to join us again for Sunday services.
St. Francis parishioners have also been faced with several large and dangerous wildfires raging throughout the late summer/early fall months. One of those fires caused the evacuation of all Estes Park residents including our local parishioners. Again, our St. Francis family and Estes Park community was blessed with the hard work and dedication of over 2,000 firefighters brought in from around the nation, led by experienced national Incident Management Teams. Their skill and experience in fire management and containment ensured a safe evacuation process, and minimized structure loss. Fortunately, the church building and all parishioners' homes were saved from damage. As we approach winter, we pray for sufficient snow to eliminate the fires once and for all and allow normal routines to be resumed.
At the time of this writing, we are completing the church season of Trinity. Our emphasis during this season has been to use the lectionary readings each week to grow toward increasingly greater right relationship with God. We have done this by initially looking at those characteristics that each of have that hamper relationship with God. We then examined Scripture that taught us not only more about but also how we should interface with the three persons of the Trinity – the Father, the Son and the Holy Spirit. Finally, we are completing the season by understanding what it means to become more in union with God. This year's focus was not new, it is a process that we repeat each year during Trinitytide. However, it is a process that allows each of us to continue to grow.
As we get ready for the season of Advent which is a period of waiting anticipating the arrival of our Lord and Savior, Jesus Christ, we are thankful for the blessings we have received this year in spite of all the challenges. Advent is also the beginning of the Church year and we look forward to not only to overcoming the challenges that face us but continued growth toward unity with the Holy Trinity.